La mia passione: Il collezionismo, da adm.(R) Mario Schettino, Italian Navy, Caserta, Italia, GIU 2105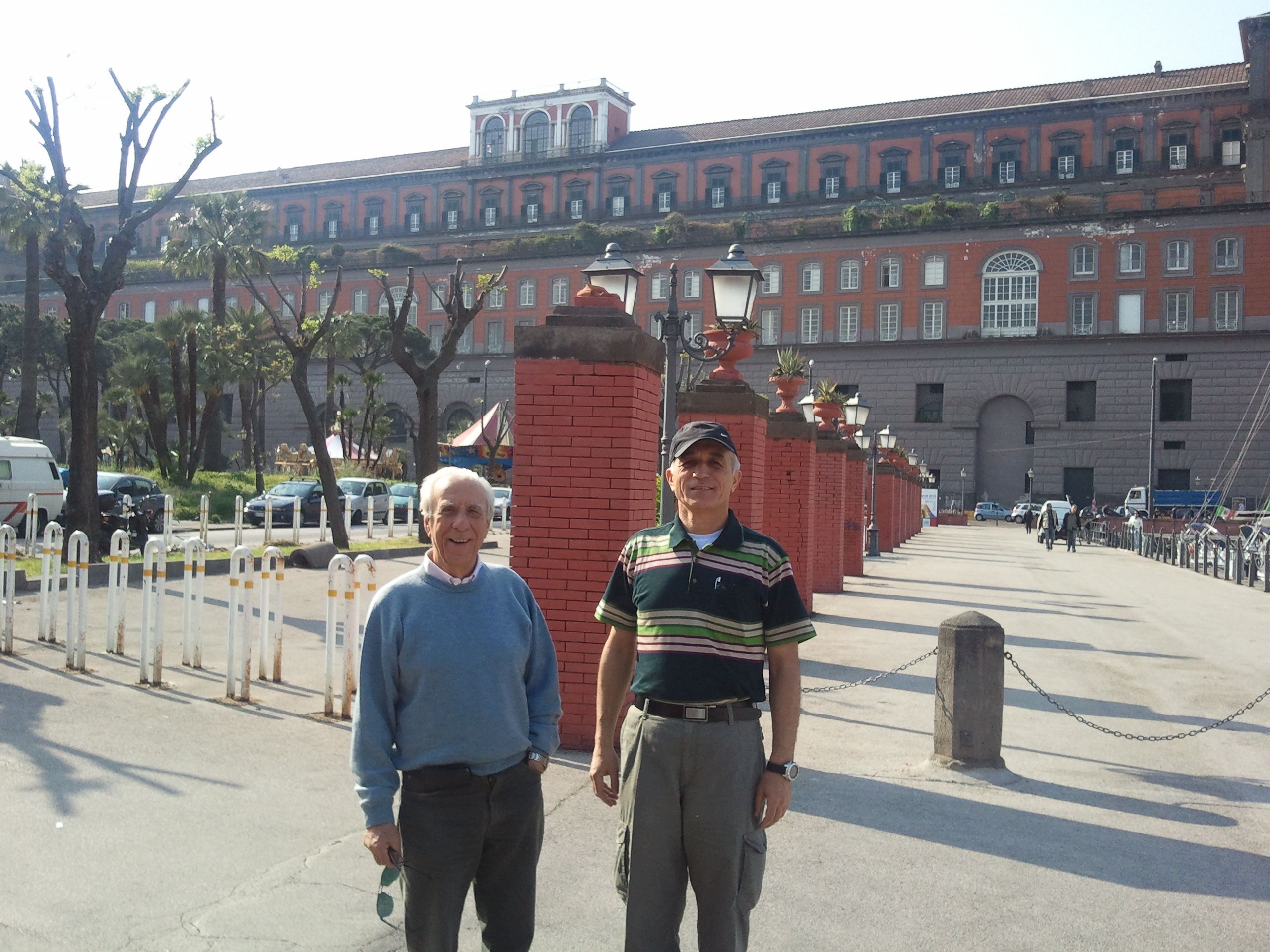 Verso i miei 40 anni di età sono stato colto da una forma quasi maniacale: Il Collezionismo.
Ho iniziato a dedicarmi a collezioni che avessero a che fare con le mie più forti passioni, e avrei voluto che i miei figli, quando ne sarebbero entrati in possesso, le continuassero e le ampliassero.

Ho cominciato a raccogliere fotografie di Napoli, città che amo molto. Giravo per mercatini Bric-à -Brac dove trovavo fotografie di Napoli fine  '800, primi  '900. Le raccoglievo in albums con tasche trasparenti.                                      
Poi è subentrata una nuova passione: I Francobolli del Mare. Li ho raccolti in numerosi albums sotto vari argomenti: "navi a vela", "navi a motore", "navi militari", "geografia del mare", "fauna marina", " la storia sul mare", ecc. La collezione, che sto ancora facendo e riguarda tutto il mondo, si è andata rapidamente ingrossando ed ora conta 19 albums.                                          
Quando a 56 anni di età la Marina Militare mi ha posto in pensione ho messo ordine alle cose che nel corso degli anni avevo accumulato con acquisti o con regali. Primi fra tutte i "Crest" Ne ho raccolti 97 tra italiani ed internazionali. Ho dovuto fermarmi perché le pareti del mio appartamento ne erano piene. In una scatola che custodivo in un baule ho trovato un centinaio di medagliette navali in argento o in rame. Quando due unità navali si ormeggiano vicine è consuetudine tra gli ufficiali scambiarsi la propria medaglietta o il proprio crest. In tanti anni di imbarco avevo raccolto un numero considerevole sia di medagliette che di crest. Dove conservare le medagliette? Una bacheca– vetrinetta mi è sembrata il miglior contenitore per poterle mantenere a vista.
Ma le scoperte non sono finite: nello stesso baule un'altra scatola conteneva una grande quantità di accendisigari "Zippo" con inciso il disegno ed il nome della nave dalla quale proveniva. Le Zippo erano gli accendini in uso sulle navi della US Navy. Negli anni in cui ero imbarcato le unità della Marina italiana avevano mutuato questa usanza ed anche le Zippo erano diventate graditi oggetti di scambio tra unità navali o di omaggio agli ufficiali di passaggio sulle unità navali. Non potevo dimenticare le Zippo nella scatola! Anche loro sono andate in una apposita bacheca.
Tutti questi oggetti, insieme ad altri come la sciabola di ordinanza, 4 modellini di navi a vela ed una fregata moderna, stampe a soggetto navale hanno trasformato la mia casa in un …..museo. Mi consola sapere che tutti gli ufficiali di Marina di tutte le nazioni del mondo amano raccogliere, conservare e mostrare i ricordi della loro vita sul mare.
Cosa ne faranno i miei figli? Non credo che apprezzeranno tutto questo materiale che andrebbe a saturare i loro salotti senza avere quel valore che ha rappresentato per me. Ne facciano quello che vogliono. A me hanno riempito l'animo di bellissimi ricordi.
Near to my 40 years of age I was almost maniacal became enamored of an hobby:The Collectibles.
I have started to dedicate myself to collections that became  my strongest passions  and I would like by my children, when they would come into possession, to be continued and extended.
I began to collect photographs of Naples, a city that I love very much. I was visiting to Bric-à-Brac markets where I was buying photographs of Naples between 800 and 900's. I was collecting them in an album that has transparent pockets.
Then it is replaced by a new passion: The Stamps of the Sea. I have collected them in several albums under various topics: "sailing ship", "motor boats", "military ships", "geography of the sea", "marine life", "the story of the sea", etc. The collection, which I'm still doing within the coverage of the whole world, it has been expanded rapidly and now has reached up to  19 albums. 
When I was 56 Italian Navy has put me on retired position I started to organize the things that I had accumulated over the years through purchases or gifts. First of all the "Crest" I have collected 97 of them Italian and international. I had to stop because the walls of my apartment were full. In a box that I was keeping in a baggage I found a hundred naval medals in silver or copper. When two ships are moored nearby it is a navy tradition among the officers exchanging their medal or its crest. In many years of boarding I had collected a considerable number of medals and crests. Where to store the medals?    A bulletin board – cabinet seemed the best container to keep them in view.  
But the findings are not over: in the same trunk another box contained a large amount of lighter "Zippo" engraved with the design and the name of the vessel from which it came. The Zippo lighters were used on ships of the US Navy. During the years when I was embarked units of the Italian Navy they had adopted this custom and also the Zippo had become acceptable objects of exchange between ships or tribute to the officers passing on naval units. I could not forget the Zippo in the box! They too have be positioned in a special bulletin.      
All these objects, along with others like the sword of order, 4 models of sail boat and a modern frigate prints naval subject have turned my house into a … ..museo. I will be relieved if I learn that all naval officers of all countries of the world like to collect, preserve and show the memories of their life at sea.                                                                                                                What will my children do? I do not think they will appreciate all this material which would fill to overflowing their living rooms without knowing what they means  for me. They can do whatever they want. For me they are full of great memories.